Renew Coaching NW
Maintain your success AND find peace so that you can love your lifeGet a FREE copy of the How to Get Relief From Stress Without Overthinking Worksheet to help you be present and start living today; rather than waiting to achieve goals tomorrow.
Follow me on Social Media and visit my Blog!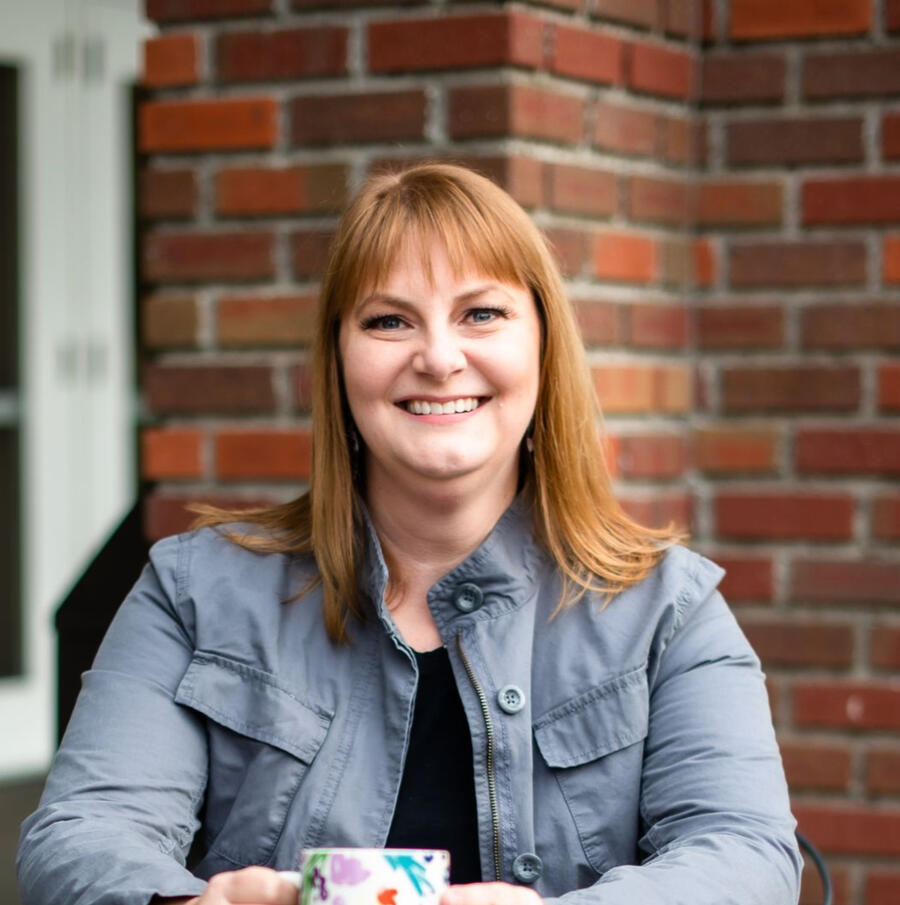 Hi, I'm Coach Jen Jim
As a professional and former perfectionist, I can relate to your struggles. I received my undergraduate degree in Biology and worked as a biochemist doing breast cancer research, followed by a Master's Degree in Education and a License as a Professional Counselor. I took great pride in my achievements and being a hard worker (read: overworking and overachieving), and I made sure to overcomplicate most of my decisions and time. I rarely paused to appreciate all that I'd accomplished.
But my life took a hard left turn like someone yelled out "PLOT TWIST!," and I started down a new path that led me to embrace simplicity and peace..
To appreciate my accomplishments.
To retell my story without limiting beliefs.
Now, I live my life rooted in my own truth. I truly ENJOY BEING ME!.
And I want to help you live your life in a way that honors your truth- with success and peace.
We must always change, RENEW, rejuvenate ourselves. ~ Von Goethe
What people are saying about their work with Jennifer..
It was a great class. Coach Jen was very engaging and helpful because she is organized, enjoys what she does and gives her best. I learned a lot about myself and how to take feedback in a positive, enriching manner where my internal monologue is healthy and not hindering.
____ Rachael F.
I loved the lessons Jen put together. She didn't just teach; she showed me how to use it in my life.
____ Dawn L.
One on One.
You crave simplicity… but you worry.
You're an intelligent professional woman, working hard, striving for achievement and simplicity is NOT the status quo.
As a professional woman, keeping your edge is important. And yet, you can't keep going as you've been the past few years.
Up until now, you've overworked, overachieved, overplanned, and overcomplicated life.
And frankly… you are OVER IT!
What you want is for your life to be calmer, more confident, and more enjoyable.
Enough of the overcomplications. Enough of the overworking and overgiving of yourself.
YOU CAN ditch your anxiety and finally let go of self-criticism, self-doubt, and overthinking so you can start living a life calmly enjoying being yourself!
It's time for PEACE.
Workshops.
You can begin your personal development through workshops. Workshops come in the form of self-study and multi-participant virtual webinars. The material is always education and practical to help you begin to make change.
Access to recorded virtual trainings

Receive weekly newsletter

Follow link below to see all available self study material

Join email list to see upcoming virtual webinars
How to Get Relief From Stress Without Overthinking
Sign up for my email mailing list and receive a FREE download of 3 Keys to Stop Overthinking. You are an ambitious high achiever with a wide social net and diverse relationships, it's time for you to start enjoying your own company rather than overthinking
CHANGE STARTS NOW.
Join Me.
7412 NW Beaverton Hillsdale Hwy STE 204 Portland, OR 97225
503-388-6221
jennifer@renewcoachingnw.com
Renew Coaching Subscription
Thank you
I knew you believed the best is yet to come. Way to go! Change starts now.